3 MONTH MEMBERSHIP OFFER
Throughout the month of December we are offering a discounted rate on an upfront 3 month membership.

This could be a present for yourself or a friend, family member or work colleague.

Call the club on (01) 668 7022 or email on info@sportsco.ie for more information.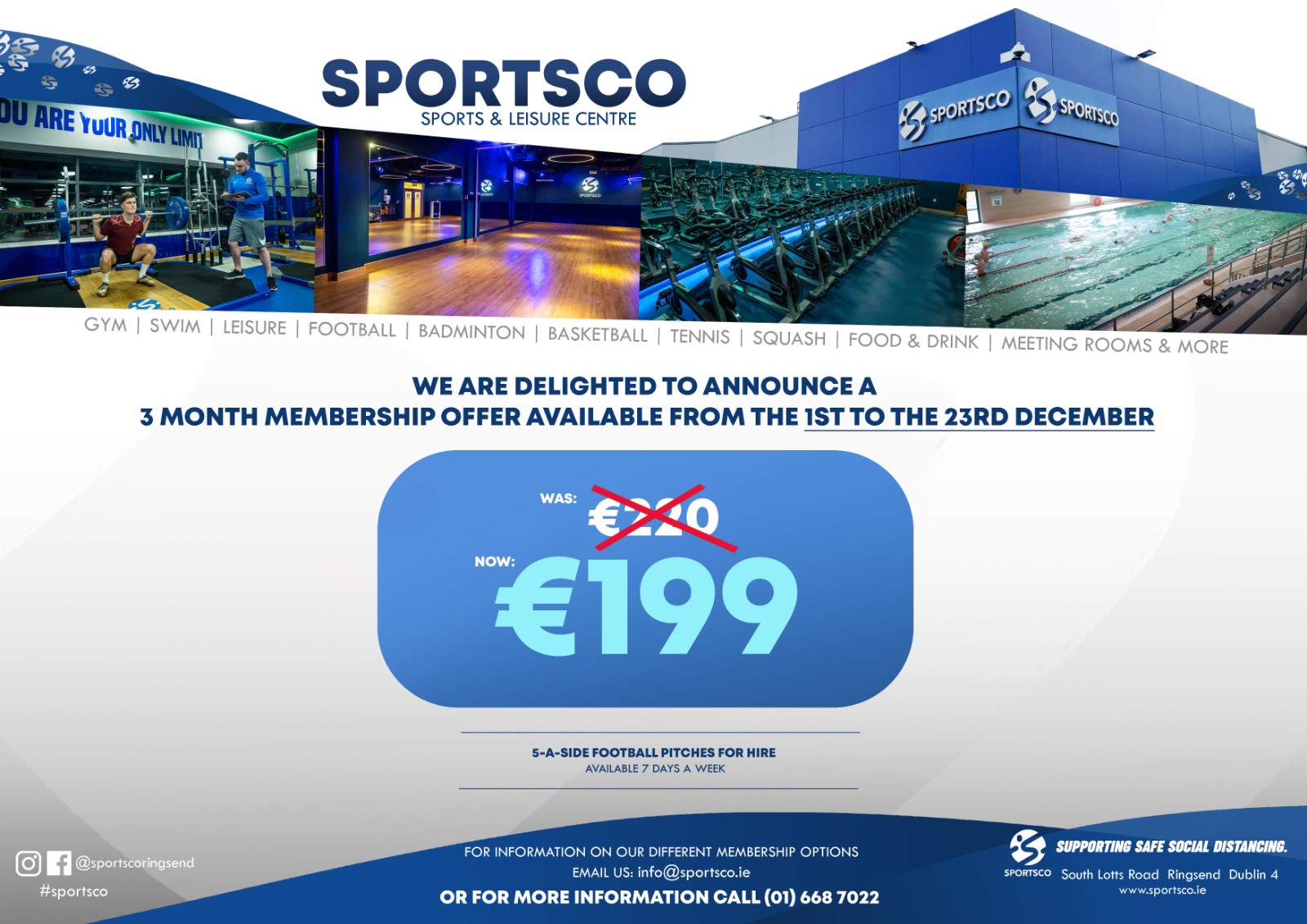 ---