SPORTSCO AT HOME WORKOUT 7TH MAY 2020
Set a timer for the amount of time you want to workout out for...20, 30, 40 minutes

Run 200 metres then perform 5 Burpees, run 200 metres then perform 10 Burpees & increase each 200m thereafter.

How high of a burpee count can you get up to?

Warm up before, cool down & stretch afterwards & feel free to adjust the distances, duration & exercise selection to suit your goals & needs.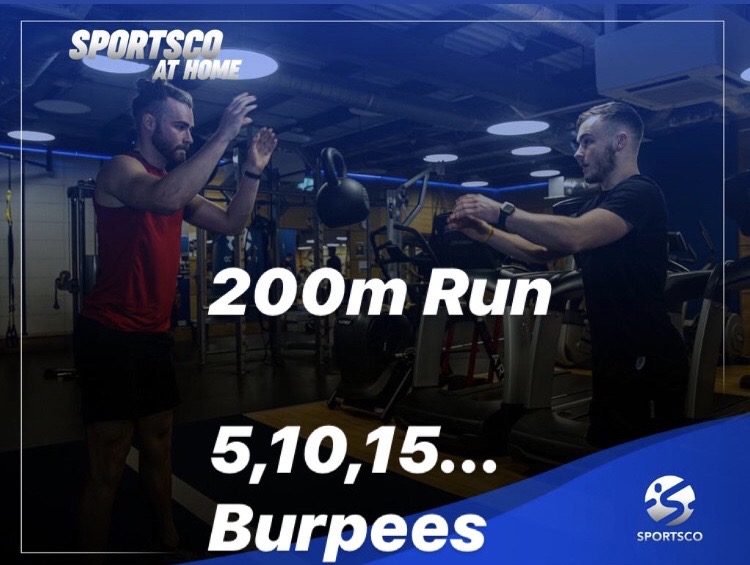 ---