SPORTSCO REOPENING NEWS 22ND JUNE 2020
With a week to go as we continue our preparations for reopening our doors to all of our facilities, we ask for a couple things from anyone coming to see us;

A big happy smile & positive energy

Patience & understanding

A sweat towel, maybe 2.

A large, full bottle of water.

Don't be too early, don't be late, be on time.

Minimise your touch points & we'll maximise our hygiene protocols.

Respect EVERYONE'S space

As An Taoiseach said there is a PERSONAL RESPONSIBILITY on every individual now.

For any & all questions you may have we hope to be able answer them over the coming days.

Looking forward to seeing you all soon.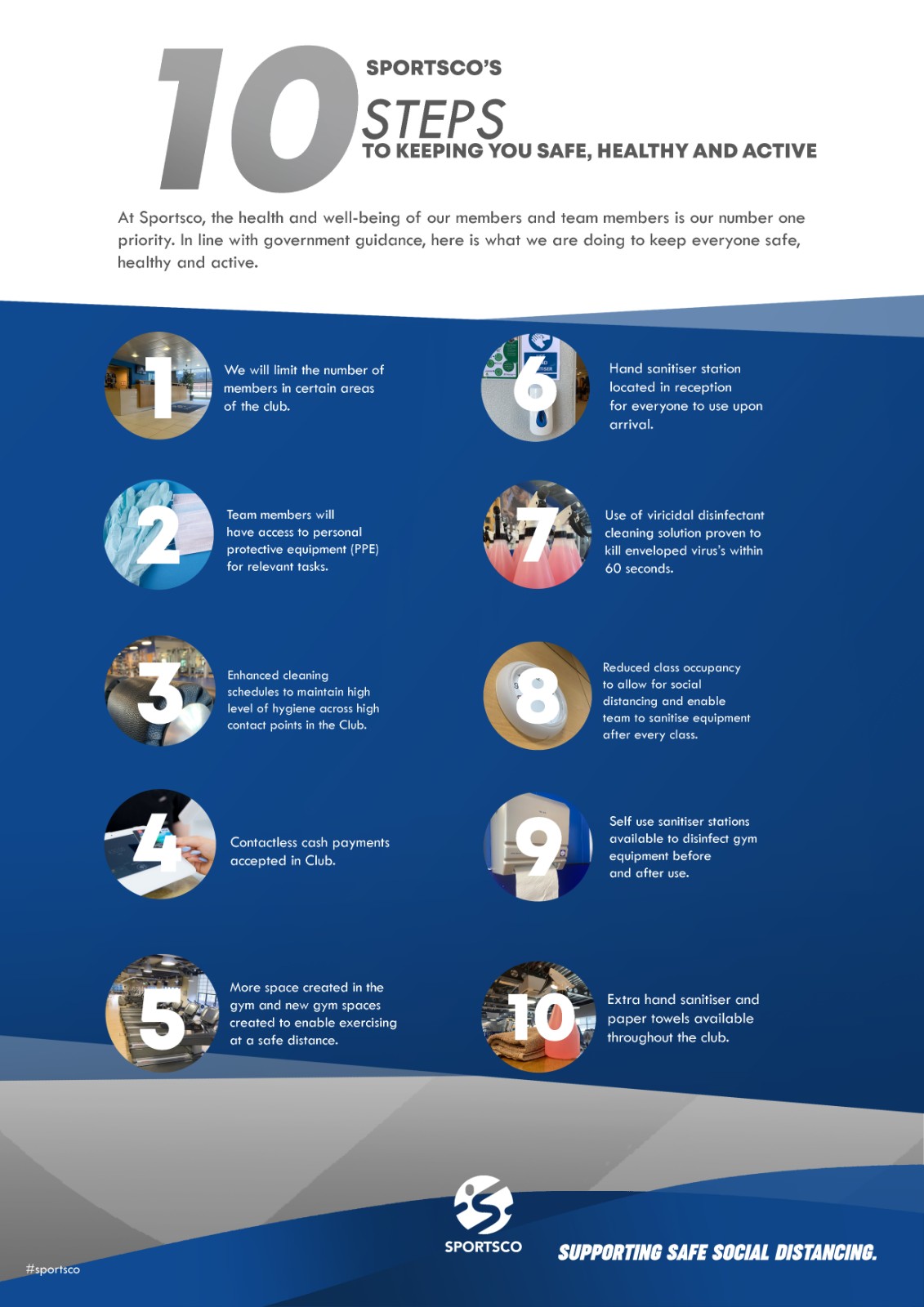 ---