Five-a-Side Soccer Pitches
SPORTSCO's soccer centre has 4 x 5-a-side all weather soccer pitches, with Profoot MXS Club surface.
There are separate changing facilities with lockers for users of the soccer centre. A perfect venue for sports groups, corporate bookings or just a get together with friends.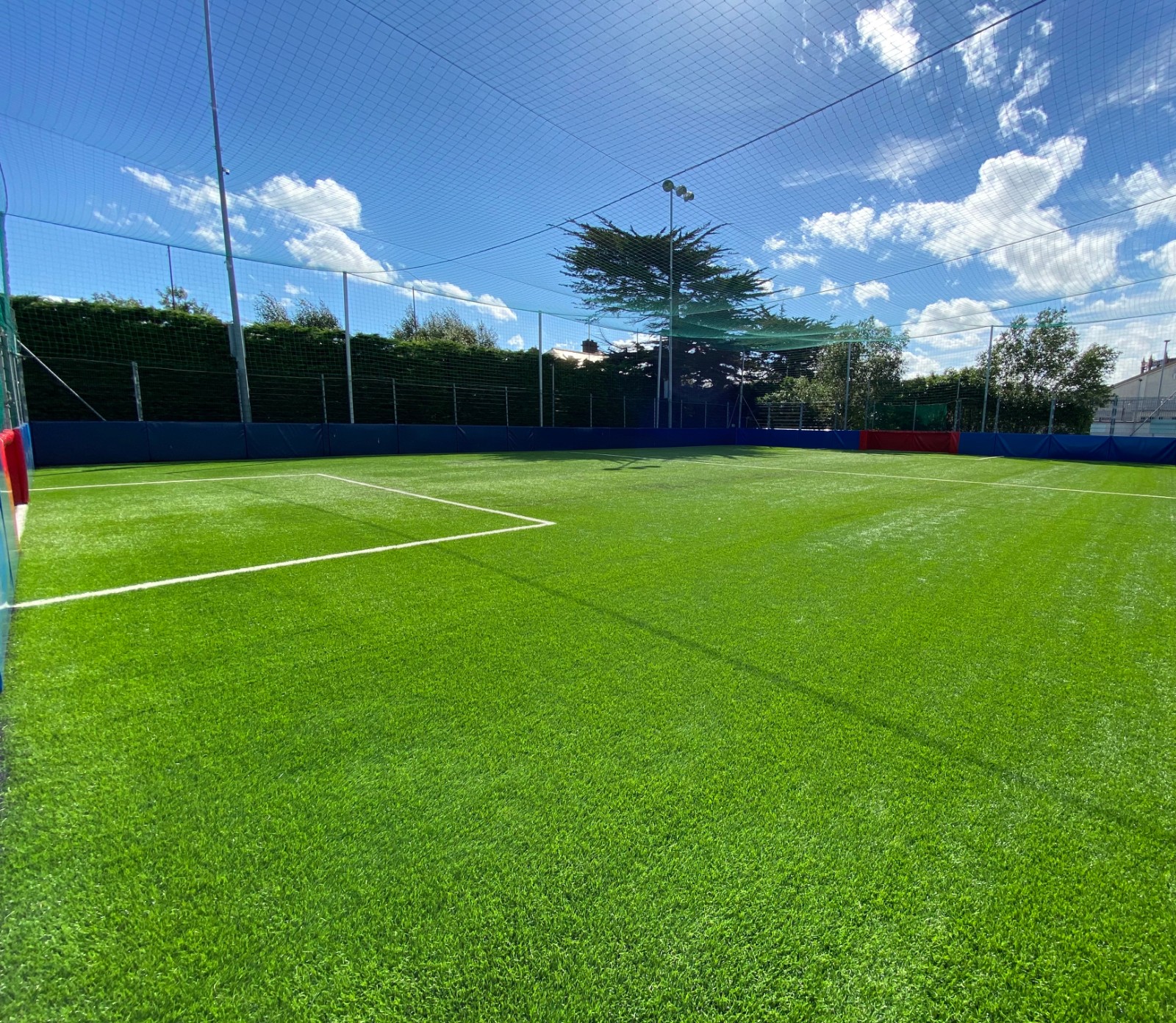 How to Book
For all casual bookings, please phone reception on (01) 6687022 Ext 0 to check availability. Pitches can be booked seven days a week; prices are €45 per hour at off peak times (before 5pm Monday to Friday, & all day Saturday & Sunday), or €55 at peak times (€70 for non members).
For all block booking queries, please email niamh@sportsco.ie or call (01) 6143403 (office hours)
---
Rules & Insurance
It is a requirement that all players using this facility have adequate personal liability insurance in place and that it is currently in force.
Noise Abatement Policy and General Rules
This policy has been developed to minimise noise on the property and to respect the people living in the area. It is imperative that the policy is adhered to out of respect and consideration to all. Failure to comply with this policy will result in refusal of admission to offending individuals or groups.
Use of the pitch is not permitted unless it has been paid for
Check in at reception prior to play
Courtesy and respect must be shown to all staff and users of this facility and to our neighbours
The code of conduct as displayed must be adhered to by all persons
Excessive shouting and offensive language is not permitted
No loudspeakers/horns etc permitted
A speed limit of 5 mph applies to the property
No sounding of car horns after 8pm
Spectators are not allowed on the pitches
If your football gets caught on the netting or fencing please contact reception. Players are not permitted to climb fencing to retrieve footballs
Please end your match at two minutes to the hour
Thank you for your co-operation and consideration.
Five-a-side Soccer Rules
Goalkeepers must not hold the ball for more than six seconds
Once the ball is out of the goalkeeper's hands, it is deemed in play
Goalkeepers must return the ball into play by an under-arm bowling action or drop the ball to their feet
Goalkeepers cannot pick up a back-pass
Goalkeepers cannot leave the D
If the ball hits the side netting of the goal at any stage, the ball is deemed out of play and is in the goalkeeper's possession
Goalkeepers must stay on their line for penalties
Goalkeepers cannot slide tackle any player
Strictly no slide tackling - including goalkeepers
Outfield players cannot handle the ball
There is no offside rule
Head height rules applies
The defending team must take four steps back from the ball for free kicks
The ball must be outside the D when kicked to score a goal. On the line, means inside
A shot from outside the D that deflects off any player inside the D & into the goal is still a goal
No jewellery
See below for permitted football boots
---