NOW HIRING - Duty Manager Position
Duty Manager position available.
SPORTSCO are seeking a Full Time enthusiastic and highly motivated professional. The individual must have the ability to work on his or her own initiative, to further enhance the service we provide to our members at one of the leading leisure facilities in the country. If you thrive on responding to a challenge and can offer the following, we want to hear from you.
Interested candidates should e-mail full Curriculum Vitae
FAO: Lorna Brady, CEO by 30/4/23
Email: info@sportsco.ie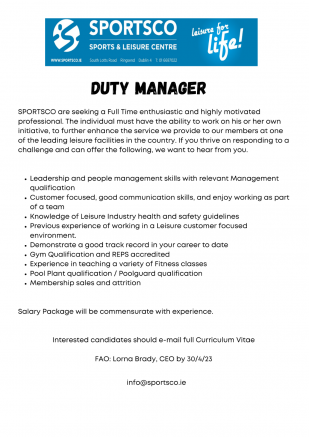 ---