Kids Activities
Multi Activity Summer 2023 Camps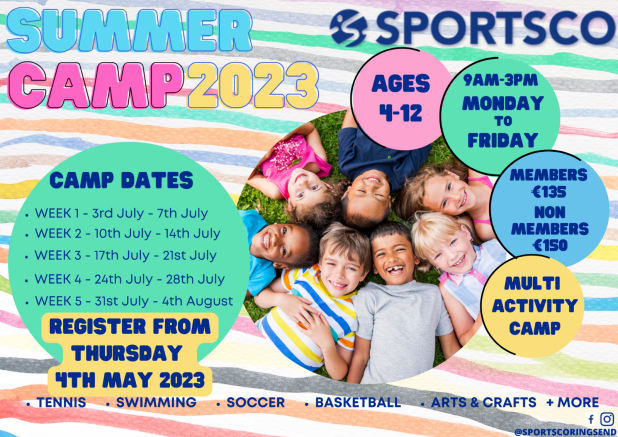 Monday to Friday, 9am-3.00pm, for ages 4-12 inclusive
With excellent Garda vetted leaders & a wide range of activities which include swimming, pool games, basketball, soccer, tennis, arts & crafts, unihoc, aerobics & dance, rounders &table quizzes to name just a few our camp gets more & more popular each year!
These activities are all organised in the excellent facilities of SPORTSCO which include a 25m swimming pool, indoor sports hall, 5-a-side soccer pitches and tennis courts. . We are delighted to see children returning year on year, even coming from as far away as Spain.
Prices for child members €135 & €150 for non-members. For any queries, email info@sportsco.ie
For SPORTSCO Child Admission Policy see here.
---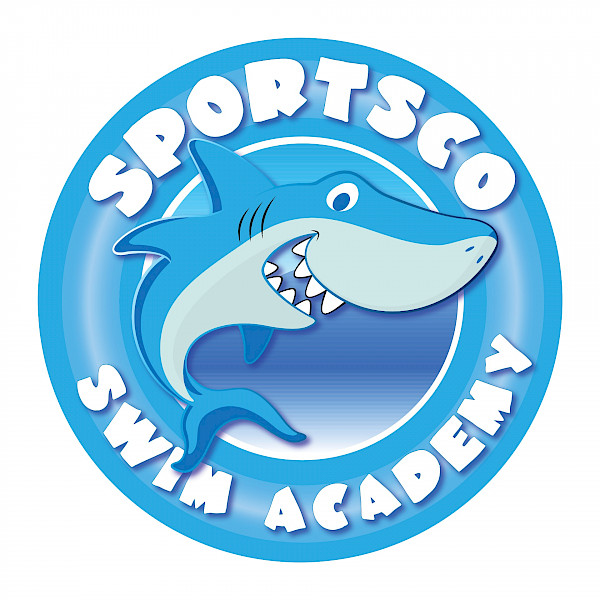 SPORTSCO Swim Academy
Swimming Lessons - learn a valuable life skill at our renowned Swim Academy
Our very successful Swim Academy runs for 8 week terms throughout the year on Tuesday's, Friday's & Sunday's.
The dates for the next term are still to be confirmed
Ages 3 - 15
8 week Course - open to members & non-members
Choose Tuesday's or Friday's at 4pm or Sunday's at 12pm
€90 members, €100 non members, discount for siblings
For further queries, please email swimacademy@sportsco.ie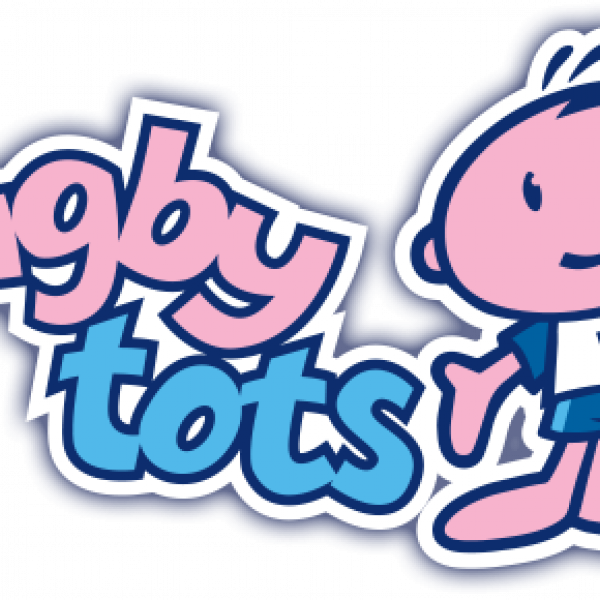 RUGBY TOTS
Ireland's first rugby specific play programme, designed to build confidence and enhance your child's social and physical skills.
For children between the ages of 2 - 6. Your little Rugbytot will be part of a dynamic 45-minute sports play session packed with fun activities that will develop their social and physical skills in a positive environment. See www.rugbytots.ie, email richy@rugbytots.ie or call 086 839 0818.
KUNG FU
Kung Fu for kids with Master Yang Dong, 8th generation Shaolin FoHan Disciple & a member of the Chinese WuShu Association.
Learn to relax, discipline and self-defence. For ages 4 - 12 years, on Fridays from 3pm - 4pm.
Please contact Master Yang directly with any enquiries and to make bookings: 089 961 4658 or email jilindragon@gmail.com